7 habits of highly successful salespeople
Do you think the best salespeople just happens to be more lucky than you? Then think again, here are some of the habits you should inherit in order to start making some serious money in the world of selling: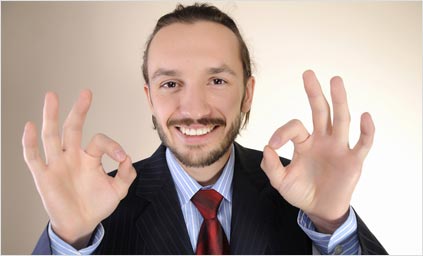 1. They give 100% every single day – Do the very best salespeople work hard? Wrong, they work super hard! Instead of going home half an hour before closing time, they visit one extra prospect after everybody else has left. Not once in a while, but every single day. Excuses doesn't even exist in their vocabulary. Snowy day? Hah, another chance to crush the competition who have taken the day off.
2. Always willing to push through their comfort zone – Don't they every get nervous before an important presentation? Of course they do, but they know that in order to succeed they have to face every challenge along the way. Overcoming difficult obstacles on a regular basis just adds to their supreem self-confidence.
3. They take every "no" with a smile – Bacause they know that every "no" is getting them closer to a "yes". Show me a salesperson who never gets a "no", and I will show you a person who makes no sales!
4. They talk very little and are good listeners – Because they know that people buy from people whom they like, and everybody likes good listerers.
5. They are always prepared – They know everything there is to know about the product, and when a customers comes up with a question you can be reassured that they know the answer.
6. They only sell products they are sold on themselves – Because they know that its impossible to sell a product you wouldt have bought yourself.
7. They never take anything personally – They meet as many rude prospects as everybody else (if fact even more, since they work twice as much), but they never take it personally. Their mindset tells them that it's the other person who has a problem, not them.