How To Make Your Customers Feel Important
Do you find prospecting tedious? Here is news for you: Take excellent care of the customers you already have, and the selling will take care of itself.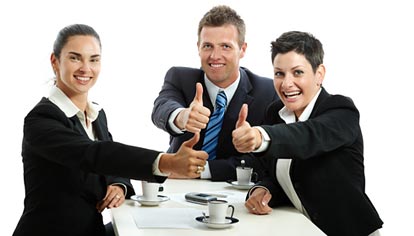 It requires much less work to keep an existing customer than to acquire a new one. In addition, an "over the moon" satisfied customer will recommend your product or service to their friends and acquaintances. It's like having your own sales team working for free!
5 tips to make your customers feel important
1. Remember what goes on in their lives. Pay close attention to everything the customer says whenever you meet. If, for instance the customer is about to go on vacation when you make the sale – ask how the vacation went the next time you talk to each other.
2. Remember their name. This one is pretty obvious.
3. Always give the customer your undivided attention. Make it crystal clear that he or she is the most important person in the world right now. Listen actively when the customer speaks. Ask follow up questions that show you are paying attention. Never let colleagues or phones interrupt your conversation.
4. Send them a birthday card. Make it personal (remember point number 1). Thank them for being your customer.
5. Always deliver more than the customer expects. Imagine that you have just bought a new car. One week later the salesman sends you tickets for your favorite sports team, as a thank you for the deal. Guess who you will call the next time you need a new car?
Your turn now: What is your best tip to make customers feel important?